Pictures from Rocket Star last night! There's a ton, so I'll cut them.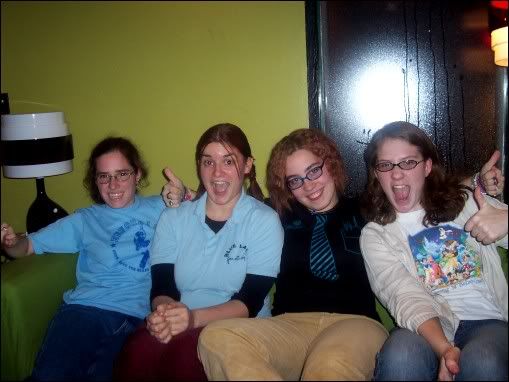 [[Our victory expressions--note how you can see the :) that Dena drew on the window XD]]
(
Collapse
)
Now what do I do with myself!? I have no novel to write and I finished these pictures....I guess it's time to go work on my Heroes and Villains paper *sigh* Just doesn't compare to writing NaNo.
If everyone isn't TOO ridiculously busy with finals, we should try to go to Rocket Star next week for a break from studying and crap. Come on, you know you want to come....we can play Boggle >D